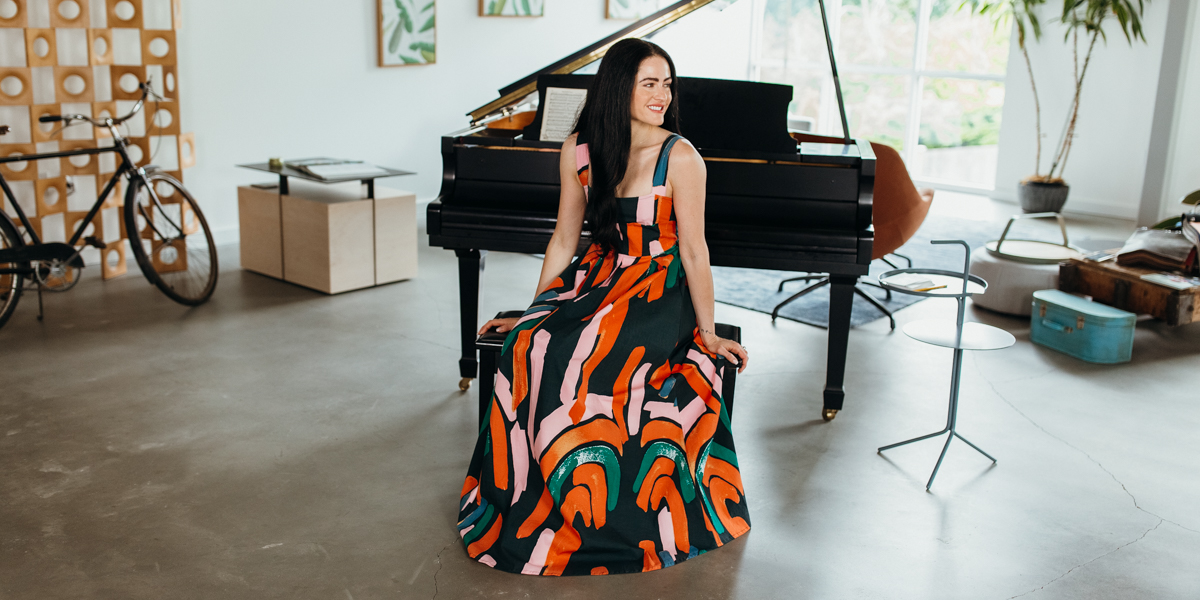 For us here at Show Pony Boutique, few things say summer like a printed dress does. Luckily, we've had a huge influx of them from just about all of our lovely designers! Check out some of our favorites below.
Our jaws dropped when we first saw this stunning full-length maxi dress from responsible Bali fashion brand Bel Kazan. It's made of stretchy, breathable cotton, making it perfect for a summer wedding or birthday party. Available in two vibrant Bali-inspired prints. Pictured in Arches Black (left), and Arches Creme (right).
Add an exotic print to your summer wardrobe with the Luna Maxi dress from responsible fashion brand Bel Kazan. (The Kaleidoscope print is available exclusively to Show Pony!) One of the things we love about Bel Kazan designs is the attention to detail, including the tied sleeves and side slit on this stylish, comfortable dress. Truly timeless design, hand-printed and carefully crafted in Bali. Pictured in Kaleidoscope.
Another Show Pony favorite is this mini dress. River + Sky defines boho California cool with the Simone Tie Dye flowing mini dress. The ruffled hem and 3/4 length puffed sleeves combine with a flowy shape and beaded trim to create the perfect dress for adventuring. We love it paired with ankle boots or wedges. Pictured in Mesa.
Which of these looks are your favorite? Where would you wear them? Tell us in the comments below!
Follow us on Instagram to be the first to know about new arrivals and deals! Use the hashtag #ShowPonyBoutique to share your looks with us and for a chance to be featured.