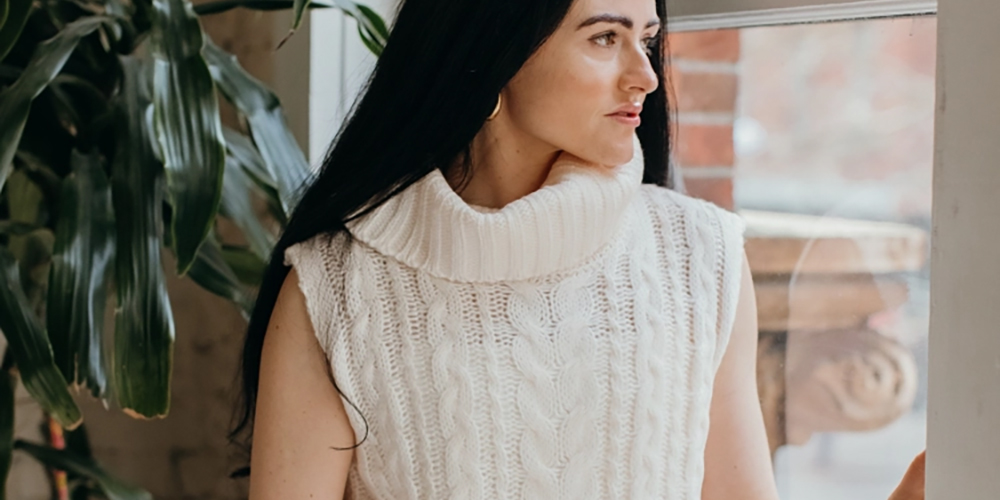 As the first leaves start to change from green to yellows, oranges, and reds, the landscape signals that it's yet again time for a wardrobe change. And with that, cozy sweaters, trendy boots, and scarves galore beckon from your closet, inviting you to start building autumn-worthy outfits. If you'd like to step out of the house in awe-inspiring attire again and again when you dress for fall, you're likely in need of at least a few new pieces. You can then elevate your tried-and-true wardrobe items to create an all-new signature look for 2022.
Fortunately, Seattle boutique shops make it easy to get just what you need to dress for fall with ease. Ready to get started? Here's what you need to know in your search for the perfect autumn attire.
2022 Fall Fashion Ideas from Seattle Boutique Shops
Let fall fashion trends guide your hand as you piece together your winning ensemble from key pieces, old and new. In 2022, there are many fantastic looks hitting the runway and the streets, promising to take your iconic style to the next level.
This year, the fashion trends for fall with Seattle boutique shops center around statement pieces that add endless drama, such as:
Rainbow knit sweaters
Heavyweight leather jackets
Faux fur bucket hats and handbags
Kneehigh boots in fun prints
Ultra-wide legged pants
To avoid overdoing it, always aim to pair your dramatic attire with fashion basics, like sleeveless mockneck tops, straight-legged pants, or black flats. Your efforts will allow your statement piece to stand out while keeping you looking perfectly put together.
To complete your wardrobe with all the best items, lay out your outfit ideas and snap a photo of them. Then, you can scroll through what you have available as you shop. After that, simply use your keen eye and imagination to determine what will perfectly complete the look you're going for.
Start Your Fall Journey with Seattle Boutique Shops
Set right at the corner of 35th and Fremont, Show Pony is a fantastic place to start your fall clothing shopping adventures. At this fashion-forward Seattle boutique shop, you can browse all the latest styles from the leading independent designers. Our hand-curated collection features many timeless essentials as well, allowing you to build a stunning fall wardrobe from the ground up.
As a family-owned and operated shop, we roll out the highest quality of customer service. You can expect to get welcomed through the doors like an old friend, no matter when you decide to make your big debut. We are always ready to lend a hand in finding that perfect piece, too, providing all the key insights you need on this journey.
If you'd like to start with savings and sneak peeks galore, just sign up for our newsletter. You will get behind-the-scenes sneak peeks making it well worth signing up before heading out the door to visit all the Seattle boutique shops.
Other Top Seattle Boutique Shops for Fall Fashion
After visiting Show Pony, plan to walk through the Center of the Universe and visit all the other Seattle boutique shops in your midst, like:
Pipe and Row
Pipe and Row is an upscale clothing store with designs from both local and international artists. They're always getting new pieces through the doors, so it's a good idea to visit whenever you're in town. Out of all their items, their thin stacking rings and other dainty accessories promise to pair perfectly with all of your truly striking signature pieces.
Fremont Vintage Mall
Whenever you have a chance to put new pieces together with vintage wear, take it – and that's easy to do with a visit to Fremont Vintage Mall. They're always adding pieces from yesteryear to their collection, so you never know what you're going to find. Just walk in with an open mind and start dreaming up the possibilities with each item you encounter.
Sneak City Fremont
At Sneak City Fremont, it's all about shoes, shoes, and more shoes. While they do have clothing, vintage finds, and more, it's their stunning footwear that'll leave you enamored. Sneakers are the name of the game, of course, but you can also find sandals, boots, and dress shoes from time to time.
If you don't find exactly what you're looking for on your first visit, you can always come back to Show Pony Boutique and the many other retailers in the Center of the Universe. Each visit opens the doors to all-new finds, so plan to come by whenever you want to get ready to dress for fall or any other season.