The clothes we wear will say more about us than the words we share on a given day. Fashion is power and the way we wield our power can have a dramatic impact on how we look, feel, and are received by those around us. Show Pony Boutique is the go-to dress shop in Seattle for shoppers looking to acquire new, eco-friendly, and fashionable products at an unbeatable price. Let's see what this go-to dress shop in Seattle has to offer for fun summer dresses to kick off the season. We have a wide selection of possibilities to fit whatever your wardrobe's needs may be!
Go-To Dress Shop in Seattle with Summer Vibes
With summer just around the corner and the temperatures beginning to rise, now is the perfect time to start game-planning for your big fashion events. Whether you want to feel good for yourself or for a night on the town with your friends, Show Pony Boutique has what you need.
If you are looking to stay stylish this summer while retaining upscale comfort, the team at Show Pony Boutique has a full line of wonderful dresses to offer, each with their own advantages for your collection. Check out a few of our favorites:
FRNCH Laurel Rainbow Cotton Gauze Dress in Arc en Ciel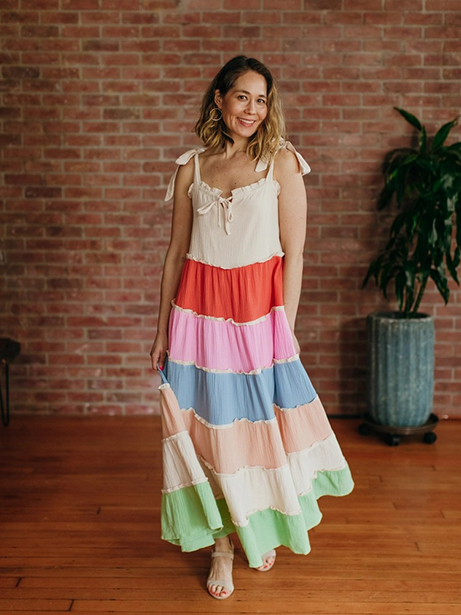 The FRNCH Laurel Rainbow Cotton Gauze Dress from Show Pony Boutique offers a vision of a free-spirited season. Flush with color, this flowy dress is perfect for any summer vacation or occasion. It features adjustable straps, fun tie details, and a roomy fit with a luxurious feel. Kick off the season the right way with this fun option from your go-to dress shop in Seattle!
Self Contrast Amelia Striped Spaghetti Maxi Dress in Clover Rainbow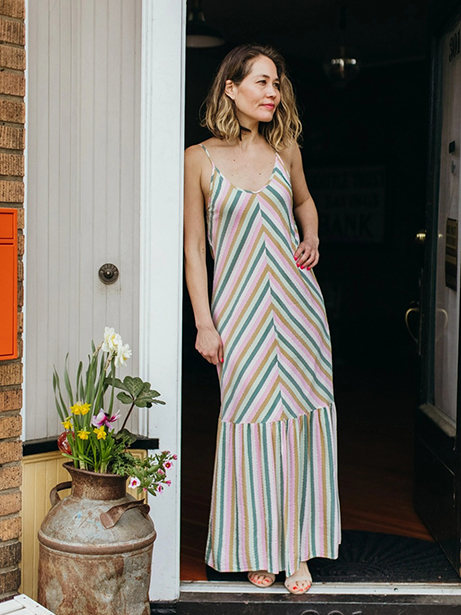 Available in a cascade of natural colors, this rainbow Self Contrast dress is a smart piece for any summer wardrobe. It features a smart inverted-V pattern that accentuates the body's curves while lengthening and slimming your appearance. And the vertical section at the bottom further elongates your legs! The dress may also be found in Spice Rainbow for an added color pop!
Prairie Underground Simulations Hourglass Midi Dress in Black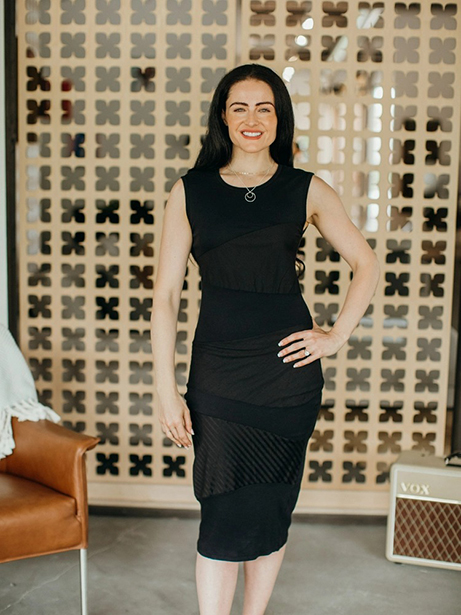 Add a touch of elegant sophistication to your summer wardrobe and get ready for a night on the town. This Prairie Underground design from your go-to dress shop in Seattle is perfect for dressy events. This hourglass dress features a tone-on-tone pattern for a modern take on a classic design. Inserts of striped, woven shirting make this as comfortable as it is classy.
Selection at Your Go-To Dress Shop in Seattle
This is just a sampling of the fantastic lineup of summer-themed dresses you may find with Show Pony Boutique. We offer a wide range of diverse designers. This allows you to curate your closet in a way that fits each season, occasion, or whatever your preferences may be! Take a look at our variety of dresses, designers, and even accessories to pair for the perfect fit for any occasion.
No matter the time or occasion, Show Pony Boutique has a well-rounded and constantly updated inventory of affordable eco-friendly fashion products. Take time to explore the boutique today to enjoy your go-to dress shop in Seattle from the comfort of home.
Learn More About Show Pony Boutique
First opening its doors in 2008, Show Pony has rapidly expanded to serve residents of Fremont and SeaTac, as well as their rapidly expanding online and thriving community. Show Pony Boutique was established by entrepreneurs Stephane Hara and Greg Laverseyn while underscoring the idea that fashion is powerful.
Focusing on eco-friendly and exciting fashion finds, Stephanie and Greg are uniquely focused on providing access to small designers, environmentally responsible inventory, and a gorgeous blend of products from mindful suppliers.
Prioritizing sweat-free production, Show Pony is the ultimate destination for fashion that you can embrace with an open heart. Learn more about the Show Pony mission as well as the many unique products available by visiting Show Pony Boutique, today!