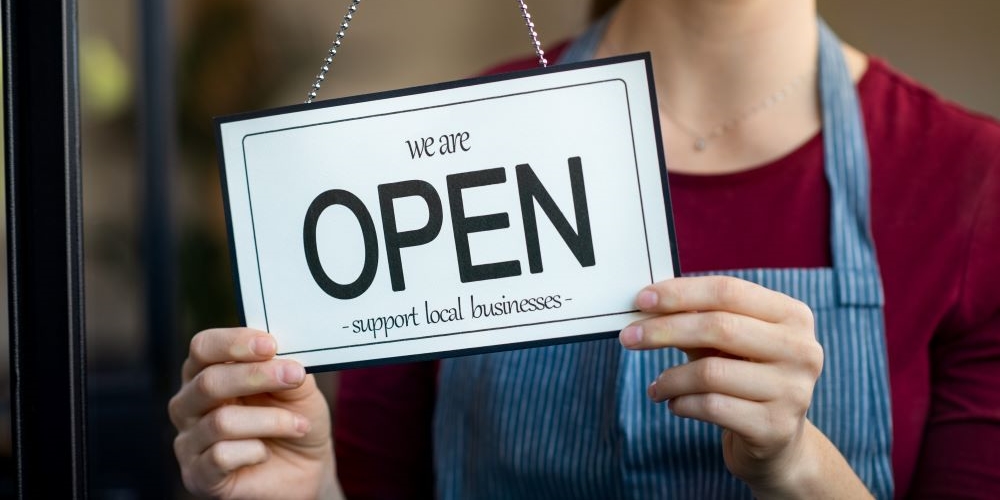 Did you know that the Seattle metro area is home to over 100,000 small businesses? Local businesses in Seattle are definitely not hard to find, but with all of the happenings over the last few years, these establishments definitely need our support.
If you want to support local businesses in the Seattle area, you don't have to do a lot to make a difference. Below is a closer look at the importance of showing some love to those local businesses that bring so much to our lives, as well as a few ideas to help you show your support.
Why Support Local Businesses?
Between 2020 and 2022, a lot of small businesses struggled to keep their doors open due to the pandemic. At least 3.3 percent of small companies nationwide had to close temporarily, and some had to close down operations permanently. While larger retail and grocery stores were allowed to stay open, the smaller clothing stores, restaurants, and specialty shops had to shut down at times.
While Seattle has been lucky enough to retain many of the small businesses in the area, many are struggling to keep profit margins high enough to stay open. The losses over the last few years have taken their toll. However, showing your support can truly make a big difference.
When a bunch of people pulls together to allocate just a small portion of their funds to a small company, this can mean a profound difference in that business's sustainability for the long term.
5 Ways to Support Local Businesses in Seattle
1. Eat local and skip the larger franchises when you go out for food
Seattle is home to some amazing restaurants, and not all of them are nationwide names. When you decide to go out for a meal, be sure to check out the local list of restaurants that are not affiliated with some of the larger franchises. You can literally find restaurants that specialize in cuisines from all corners of the planet, whether you're in the mood for Caribbean-influenced dishes, sushi, or bistro-style fare. Check out Seattle Eater to get a good look at some of the delicious options in the area, such as Frelard Tamales, Off the Rez Cafe, and the Jerk Shack.
2. Check out online hubs that support diverse local communities
Looking for something special? Maybe you need a nice handcrafted gift from a Seattle artisan or a meal kit from one of the local businesses. You can find amazing gifts on the Seattle Good Business Network, which offers a list of businesses to pick from. Best of all, when you make a donation to the Network, you are also supporting its mission to support diversity in the small business community in the area.
3. Check out local businesses in Seattle on social media
Social media is one of the prime marketing avenues for local businesses in Seattle because word of mouth travels online for free. Not only does this mean you can find out about any small business you want in the area by checking out Facebook or Instagram, but you can also jump in to spread the word. If you see a local business you enjoy from the area, be sure to follow their page, leave a review for onlookers, comment on a post and share the page to show your support for local businesses.
4. Shop for gifts from local artisans
Seattle, WA has always been known for its talent when it comes to arts and crafts. When you need a gift for a well-deserving recipient, you should have no problem finding something unique directly from the skilled hands of a local artisan. If you would rather gift an experience than a tangible piece of art, consider purchasing tickets to see a show at one of the many smaller theaters, spend some time in a smaller gallery, or see a local musician live.
5. Look for family-owned businesses on shopping adventures
There is always something special about family-owned businesses. These establishments have the freedom to focus on doing things their way because they don't have large corporate backing and rules to follow. For example, at Show Pony, we hand-select pieces from independent designers instead of only including big-name brands in our inventory. When you're out and about on a shopping day, support local businesses in Seattle by making it a point to visit some of these establishments. Not up for shopping for yourself? Consider gifting someone you love a gift certificate from a Seattle-based local business.
Show Pony Is Proud to Be a Seattle-born Business
Show Pony opened in 2008 and has since expanded to have two locations in the Seattle Fremont neighborhood and SeaTac International Airport. We are passionate about supporting local businesses because we are a local business ourselves. We work with a lot of local designers to build our inventory and do all we can to empower local designers. Take a look at Our Story, and we'd love it if you came by to say hello!