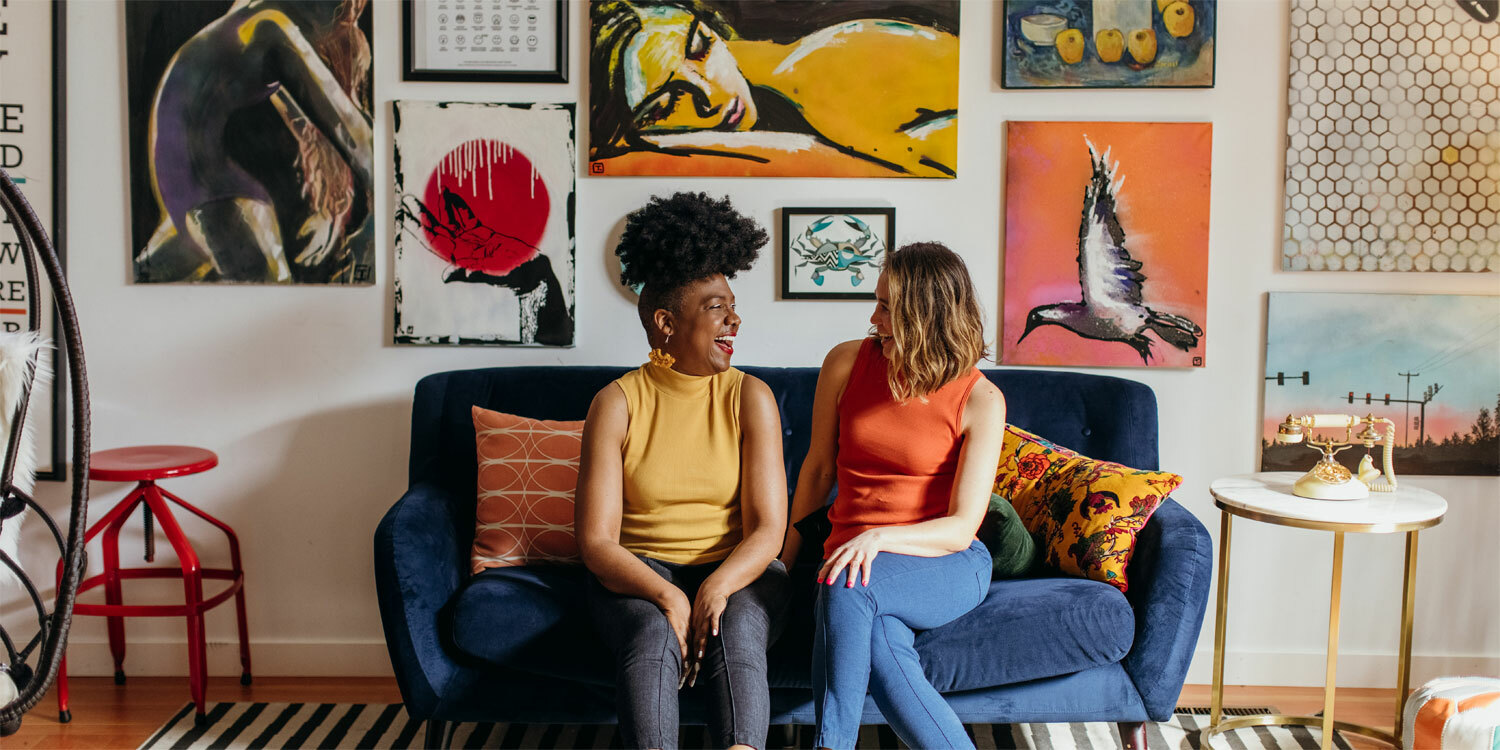 Lovingly dubbed "The Center of the Universe," the Seattle Fremont Neighborhood never fails to delight. With its eclectic, artsy vibe and passion-driven businesses galore, there's definitely a little something for everyone who stops by for a visit. So, if you're looking for a wonderful place to spend the day, you cannot go wrong with a trip to Fremont. Here's a look at just what awaits your arrival.
Explore Imaginative Works of Art
Woven within the very fabric of the Seattle Fremont neighborhood are imaginative works of art – starting with the beloved Fremont Troll on North 36th Street. Standing proud with a VW bug in hand, this larger-than-life troll under the bridge always welcomes revelers interested in taking a selfie (or two!).
After you snap a few photos, jet around the neighborhood in search of the many other incredible art displays, including:
JP Patches Statue: 837 North 34th Street
Fremont Rocket: 601 North 35th Street
Lenin's Statue: 3526 Fremont Place North
Waiting for the Interurban: Woodland Park Avenue & North 34th Street
Planet Orbs: 600 North 36th Street
Don't forget to zip on by the northwest tower of the Fremont Bridge to see the dazzling Rapunzel let down her hair.
With over 50 public works of art on display at all times, you could probably spend all day searching them out. Fortunately, you can come back time and time again for another look, leaving many fun surprises around each corner.
Shop All the Local Boutiques
When you want to shop local boutiques, there's perhaps nowhere better to go than the Seattle Fremont neighborhood. The tight-knit community proudly supports local businesses, allowing ultra-cute locally owned and operated shops to thrive.
So, as you walk along enjoying all the artwork, keep an eye out for quirky shops that catch your eye, such as:
For a chance to fill your wardrobe with quality attire made by independent designers, hop on over to Show Pony Boutique. All of our hand-selected goods promise to beautifully accentuate your natural style. You'll feel great about what you wear, too, as you support local with every purchase!
Visit the Fremont Sunday Market
If you adore outdoor markets, visit the Fremont Sunday Market. You never know what's going to appear there, after all, as vendors come and go all throughout the year.
Vintage clothes, household goods, antiques, collectibles, jewelry, artwork, flowers, and so much more fill out the stalls each week. As you shop, you'll get a chance to directly chat with each vendor, allowing you to learn the stories behind each item that catches your eye.
Local restaurants often come down to join the fun, too, bringing all their most popular dishes in their food trucks. You'll want to just snack at each one, so you can get a taste of all of the deliciousness that the market has to offer.
Enjoy Delicious Global Cuisine
Upon whetting your appetite for Seattle Fremont neighborhood goodness, you'll want to come back whenever hunger strikes. No matter what you're craving each day, you're sure to find it as you visit all the nearby restaurants. Global cuisine is the name of the game, after all, allowing you to go on a worldwide exploration of flavors at your leisure.
Although it's far too difficult to name the best of the best, popular eatery options include:
Stay sharp as you travel along the streets shopping and admiring artwork, so you can catch the scent of tasty food in the air. Then, simply follow your nose to the eatery in question to go on a culinary journey to remember.
After you get your fill, don't forget to swing by Theo Chocolate to see the team handcraft decadent chocolates and so much more right before your very eyes. You'll need to sign up for the tour to get a glimpse of the magic, but then plan to stick around to shop for sweet treats of all kinds afterward.
Get All Your Errands Done Along the Way
As you explore the Seattle Fremont neighborhood, you can easily get all your errands done along the way. It's win-win, too. You'll get to support even more local businesses while checking items off your to-do list with ease.
To find the businesses you need most, check out the Fremont Chamber of Commerce. They maintain a running list of all the businesses in the neighborhood, so you can easily plan your day. On their site, they go beyond retail and eateries, too, in highlighting health and wellness centers, educational facilities, banks and financial institutions, tech companies, and so much more.
You can even find places to donate your time and money if you want to extend your support even more. Local support ramps up each spring for the GiveBIG campaign, but the warm and inviting neighborhood spirit encourages giving year-round.
Now that you know what awaits your arrival in the Seattle Fremont neighborhood, it's time to hit the road and go on fun adventures through the city. Use this guide – or simply fly by the seat of your pants – just be ready to have the time of your life.