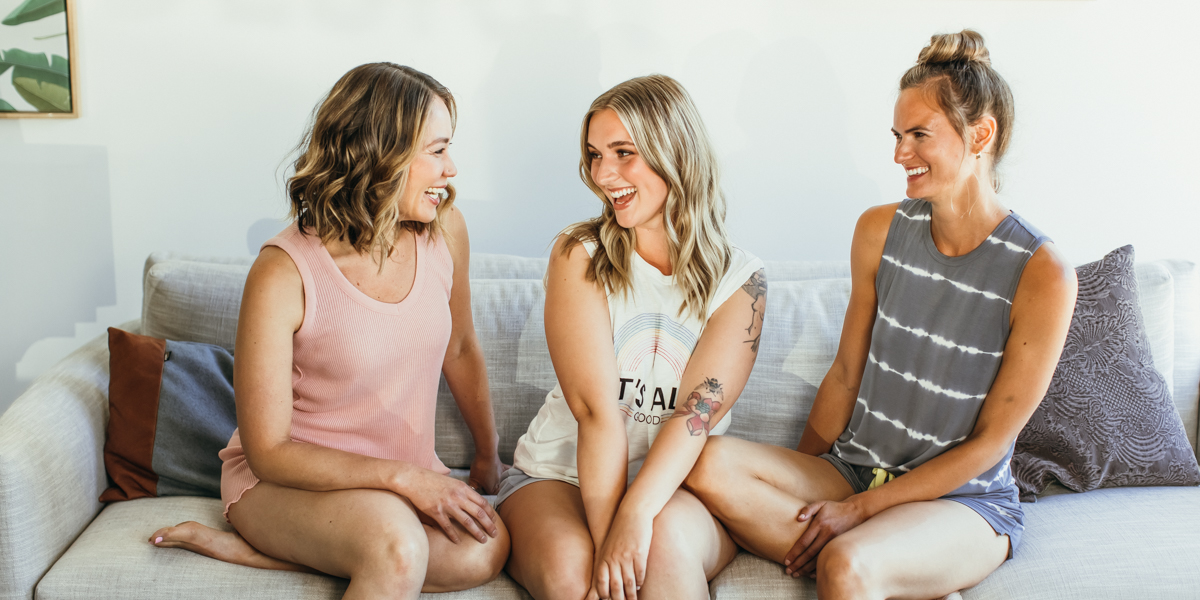 We are all for self-care over here. Whether you want to treat someone else, show 'em some love, or treat yourself! Here are our favorite gift items under $50.
They may be tiny, but they're all you need when you're on the go. About the size of chapstick, they fit in your purse, gym back, office drawer, carry-on, front pocket, or wherever. The branding is beautiful and modern, the fragrance is hand-mixed, and the scents are unique and pleasing to even the most critical of noses. Just a few of the reasons these are the top 3 sellers from the 13 Moons collection.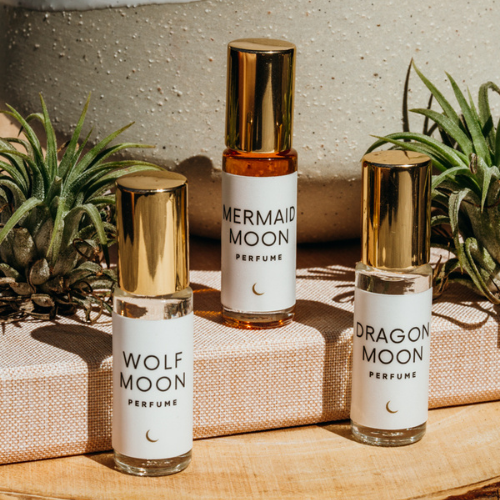 You'll wind up wearing this flattering curb chain bracelet multiple times a week, guaranteed! (Handy tip: "Curb chain" means the links have been twisted and hammered so they lay flat and won't catch on your clothes...) It's 14k gold fill from sustainable jewelry designer Jonesy Wood and so easy to mix and match with other bracelets. At $44 this bracelet is a steal!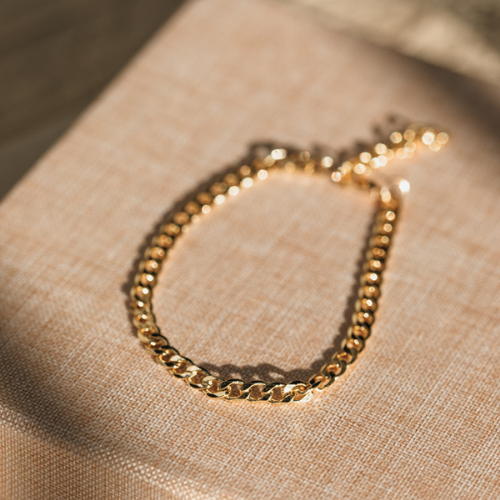 We love layers! This simple hoop design from Seattle jewelry designer Veronica & Harold is the perfect necklace for layering. Classic, elegant, and available in 2 sizes with your choice of 14k gold fill or sterling silver. (Don't miss the matching earrings...). Pictured in the middle, is the 15mm (small) Hoop Necklace in sterling silver, at $48.
Tiffany Eley of Daly Bird knows how to make magic with leather. Her handcrafted Georgia earrings combine the softest textures and edgy, urban design to create an earring that does everything right. Available in a rainbow of colors to match your eyes or your favorite outfit… Pictured here are Marigold (left), and Black (right), at $28.
Living our coziest life over here in this short/tank combo. The pop of buttery yellow at the drawstring waist is exactly what we needed this summer! They're super soft, with a comfy oversized fit that flatters without trying too hard. Pair them with the matching tank top for a summer outfit that will take you from Friday movie night to Sunday morning pancakes in style. Short is $45, Tank is $28.
We hope this was helpful and happy shopping! Looking forward to seeing you in the store. Follow us on Instagram to be the first to know about new arrivals and deals! Use the hashtag #ShowPonyBoutique to share your looks with us and for a chance to be featured.